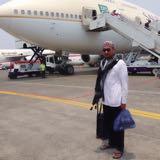 Yuz Zepellin
@yusartshop
Tangerang   ∙   Joined 6y 3m
Verified
JL ir h juanda no 17 ciputat. Siap kirim2/cod. WA 087885383301.. cek barang ke gubuk saya dulu juga boleh.. JUAL BELI BARANG ANTIK/JADUL 😊🙏
Reviews
Mantab Pak Boss...trima ksh bnyk untuk transaksi yg super cepat.👍🙏🙏🙏

sama2.. pengiriman nya jg cepat.. packing nya mantab 🙏

Mantaplah abang ini, sekali beli 2, jajan lagi disini nanti yaa bang 🙏🙏

Pembeli ramah, cepat dan gak pakai ina inu... terima kasih bang 🙏🙏

Pembeli serius, gak pake ribet, langsung janjian untuk liat barang, dan langsung bayar👍good buyer deh pokoknya👍🙂makasih ya mas sdh belanja di toko birkin, semoga makin rajin gowess ya 🙏🚴🚴🚴

Serious buyer. Nice to transact with

terimakasih banyak sudah mampir dan belanja disini..sukses terus

aamiin.. trima ksh kembali

liasedun

review from seller

∙

3 years ago

Pembeli yang ga neko2 deal lgs transfer👍 thanks sis🙏🙏

Great buyer to deal with! Fast response, fast transaction. serious buyer and recommended buyer. Thank you 😊🙏

pembeli yg baik..makasih yaa..buay semuanya..ditunggu transakai selanjutnya😊

trima ksh ibu, jgn lupa bar kabar ya ibu kalo brg baru 😊🙏

great buyer..makasih buat semuanya mas yaa..ditunggu pembelian selanjutnya

kp.yumz

review from seller

∙

4 years ago

Terimakasih sdh percaya dan beli gucinya. Transaksi juga ga ribet, sopan, dan dapat dipercaya utk pembayarannya 👍🏻🙏🏻

Pembeli yg baik.....biar lambat asal selamat, he he he. Bgtu deal trf nya langsung. Makasih ya, semoga jd langganan.

yafika

review from seller

∙

5 years ago

Recomended Buyer....ga banyak neko2..jujur ..dan sabar.. Terima ksh ya pak...di tunggu lagi..dan lagi ordernya..