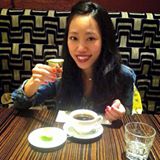 Nicky H
@yichihung5716
4.9
(74)
台北市 (Taipei)   ∙   Joined 3y 10d
Verified
Very Responsive
將家裡閒置物品 找到新的主人 愛惜地球資源 物盡其用 狀態請詳看照片與說明 售前有問題歡迎詢問 售出不退 不面交 全都正貨 All are real, and authentic goods. Garage sale. All items are personal idle belongings. The condition shown as description and photos. No return after sold.
yichihung5716 follows
@yichihung5716 is not following anyone yet.
Looking for users to follow? Browse the marketplace to discover listings from sellers you may like!