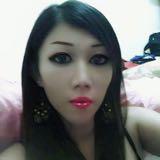 Tiffany Ashley
@tiffany227
1.6
(34)
Singapore   ∙   Joined 7y 4m
Verified
Reviews
1.59
(34 Reviews)
Tis buyer full of nonsense.. Asked you to wait for her.. for more then a week and ended up went MIA.. Too free nothing to do... Anyone come across her pls don't entertain her..

Same as other feedback. She just make offer and Mia . I think if you have too much free time please go do some things more meaningful than go disturb all the sellers.

Similar to other feedback, this person just love to offer and after accepting the offer, he/she will just disappear. Prankster.. so don bother waste time with him/her

freaking dead buyer made offer but keeps blueticking just ignore her

crepesxo

.

review from seller

4 years ago

dead bidder, gave her ample time to reply still nothing frm her.

nanagogo

.

review from seller

4 years ago

Wow....... Think the feedbacks speak for itself about this person 😊

all she wants is to joke around lol. look at the 19 negative feedbacks ;)

School holidays started? Not yet right? Dun play around here in Carousell. Go back and study for your year end exam, kid.. Offered n MIA....