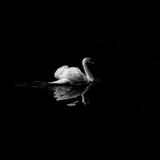 SpX
@spwdsb
Singapore   ∙   Joined 3y 1m
Verified
Hi just a friendly neighborhood carouseller here
Reviews
Buyer was accommodating and patient. Made payment promptly and deal was smooth. Recommended and hope to deal with you again soon. (:

Don't worry i will definitely deal with you again 😉

Thank you for your support with us, and trusting us with immediate payment. Buyer had/was; 👍 Crystal Clear Communication 👌 Nice and Understanding 😇 Fuss - Free and Decisive. 📓 Rating: 10/10 , AAA Do enquire with us for various services such as 💸 In Game Currency, 🎮 Game Boosting Services and much more! Games Include Dota 2, League Of Legends, PubG Mobile, Mobile Legends, so on and so forth!