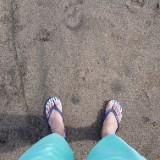 Riwa84 Iwan
@riwa84
Jakarta Pusat   ∙   Joined 4y 4m
Verified
Not Responsive
100% ORI ga pake KW ⚠️ 300+ items sold 👌 100% barang pribadi tangan pertama 👌 Bukan thrift shop/reseller/ dropshipper 🕺 No return 🙏 Mari kita saling menghargai 🤝Nawar sadis bakal ga akan di balas 🙏 Lowballer langsung blok 🚫 Follow me! 😊🙏
Reviews
Mantap bosku! Recommended seller nih!!

Ori Nudie thin finn organic greenblue 33

Rp 350,000

nice person as a seller no ribet - ting barang langsung sampe jne extraJOOSS kondisi barang nya success as always ya bisnis nya cherrsss

Jack and Jones eric all star jogger jeans 32

Rp 200,000

brg sesuai deskripsi..ukuran pas .. lgs dpakai .. dua jempol deh

Ori Nudie thin finn organic blue stone 33

Rp 550,000

Great seller to deal with! Very pleasant transaction! Seller was friendly and nice to communicate. Thank you so much 🙏

seller baik dan ramah jual barang sesuai deskripsi dan masih bagus bersih lagi tq ya

Puma Defy Luxe ori 37.5

Rp 300,000

ssalim

.

review from buyer

4 years ago

Nothing less, very trusted and great seller. Bakal balik lagi kalo item nya ada yang pas. Very great deal as well!

Penjual yang sangat baik dan barang yang sangat bagus dengan harga yang rendah

Great seller to deal with! Prompt delivery! Item delivered as described.

m.makes

.

review from buyer

4 years ago

terima kasih banyak yaa.. kece sekali barangnya, penjual yg baik dan ramah.

Great seller to deal with! muantap lah pokok nyaa...sepatu nya sukaa kondisi nya like new lahhh...seller nya ramah pula.. thx youuu

Sepatunya Masi bagus banget, aku sukaaaaa !! Barang jualan diterima sesuai dengan deskripsi. Sesuai janji dan tepat waktu! Transaksi yang menyenangkan! Penjual yang serius dan terpercaya! Terima kasih!

Barang masih oke banget!thankyou yach.. next order lagi kalo ada yang baru, thankyou

andimhaq

.

review from buyer

4 years ago

Good Seller.. Komunikatif sekaligus Responsif.. Sukses terus ya

Keren banget!! Seperti masih baru.... tapi harga luar biasaa! Thankyou yach..