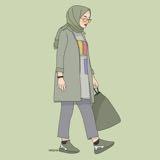 nadyaberSAMAWAhyu Officials
@prelovedyaya16
Bogor   ∙   Joined 4y 22d
Verified
Very Responsive
Reviews
Thanks so muchhh 💖💖💖 semoga langanan yah sis belanja makeup di lapakku hihihi

Thanks beb for shopping 💖 enjoy your new makeup 💖

Punctual, ngga ribet, ngga pake nawarr. Best buyer. Thank you for shopping ❤️❤️

Good buyer to deal with! Fast payment, gak ribet sama sekali. Makasih kk semoga suka🥰

Recomended buyer to deal with! Kakaknya juga sangat ramah. Thank you for shopping ka, semoga sehat & sukses selalu 😊

nice buyer to deal with! sis nya baik dan ngga neko neko, hope you like it & semoga bisa belanja disini lagii😁❤️

sisnya gercep & baik bgtt❤️ semoga belanja lg disini yaah hehe

Terima kasih! Komunikasi cepat dan ga bertele2. Langsung beli.

Ga neko neko, serious buyer ! transaksi cepat. Makasih ya sayang, ditunggu next ordernya 😊

good buyer, no hit and run and fast transfer when the deal got approved 👏

Great buyer. transaksinya lancar bgt ga ribet, tf nya jg cpt. terima kasih ya kak🙏 semoga bermanfaat.