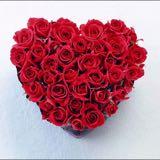 @prelovedsell22
4.7
(93)
Cirebon   ∙   Joined 5y 6m
Verified
Reviews
4.71
(93 Reviews)
Sepatu nya pas bgt dikaki aku, sesuai foto, dan aku suka warna nya 😘

terimakasih yaa sis udh jd buyer yg superbaik...proses transaksi cepat... ada kesalahan dlm pengiriman tp ttp baik n mengerti.. makasihhh yaa ka💚💚

Thank's yah kak♥️♥️♥️ semoga happy dengan belanjaannya dan cocok dipakai yah kak 💋💋 Nice buyer.. pengertian banget.. smooth transaction 💐💐

hit n run buyer, udh nanya2 ditanya kpn trf katanya besok besok dan abis maghrib tp gadikabarin lg, chat terakhir jg di seen aja. seengganya kl gajadi blg aja ya sis. thankyou🤗

pembeli sangat responsif dan bayar on time,bersedia menunggu pengiriman dan ramah👍🏻

inamee

.

review from seller

3 years ago

parah pantes feed jelek hit n run! make offer, minta wa, maksa minta rek eh pas di iyaiin malah begong bil nunggu suami apalah apalah! be a smart buyers dont be a rude! kamu juga seller tau cuk!!!

Selalu suka belanja disini , barangnya masih bagus sesuai expetasi . Kalo ada cocok aku order lgi yaa😍

vhie_

.

review from buyer

3 years ago

barang sesuai deskripsi, barang cepet nyampe, kakaknya juga ramah, rekomended seller,

pembeli yg baik. ga ribet. deal langsung TF. thank you kak.