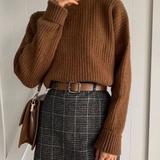 NEW ACCOUNT
@jualbeliajayuk
4.9
(363)
Bandung   ∙   Joined 3y 9m
Verified
💳 BCA/OVO 🚛 JNE/WAHANA/PAXEL 📍 KOTA BANDUNG - JAWA BARAT ✅ FIRST PAY FIRST GET ✅ TRUSTED ✅ NO HIT&RUN ✅ NEGO
Reviews
4.88
(363 Reviews)
thanks udah belanja disini ka❤️ walau maaf pas pengiriman rada miss comm sama babang grab express nya

Trusted seller, baik, ga banyak nego, ga banyak minta. thanks for shopping ❤️

buyer yg komunikatif & paymentnya cepat, thankyou for shopping 💜

Kakaknya ramah sekali, transaksi super smooth and fast! Super recommended, can't wait to see you again! ☺️💖

thanks pdhl sdh di reserve dan online pas minta dipastiin dibatalin dgn tbtb:)

Seller nya baik & ramah. Gercep juga. Yg paling penting barang nya as described bgt, ada defect gak di tutup2in, apa ada nya bgt. Sisa nya all perfect sih. Thxq kak..