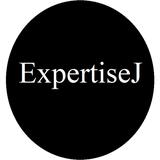 ExpertiseJ
@expertisej
Singapore   ∙   Joined 8y 21d
Verified
All items are 100% Authentic. Random Flash Sales on every Sunday ⚡️🛒 Instock | Preorder Paylah | Paynow | Bank Transfer | Cash On Delivery 🇸🇬 SG Based Entrepreneur | 100% Customer Satisfaction
Reviews
Good seller! Delivery on time! Items shipped in accordance with the description Timely! Satisfactory deals! Quick response Thank you! Thank you! Thank you!

US 8.5 Yeezy Boost 350 V2 Bred

S$499

Buyer was friendly, polite and easy to communicate with. Thank you🙏🏻

Excellent buyer ! deal was fast and seamless ! Love to deal with you more in future !

Made an appoint with buyer and did not turn up , due to lack of manpower and tight schedule. Gladly buyer was Super understanding and nice to reschedule it till next day . Cheers to this gentleman . Always ready to serve our best for him and his family !

s007k

review from seller

∙

3 years ago

Friendly, polite, accommodating and decisive buyer. Trustworthy and highly recommended! Hope you enjoy the product and see you around. :)

mariowin

review from buyer

∙

3 years ago

A professional and friendly seller. Patiently Answered all my enquires, and willing to accomodate. Highly recommend this seller ! Thumbs up👍🏻👍🏻 All the best to you !

mariowin

review from seller

∙

3 years ago

excellent and courteous. it was a pleasant experience to deal with. Cheers ! 😀

Very friendly and sincere buyer to deal with. 👍🏻 He was very patient and understanding as well. Transaction was an ease with his prompt replies and swift dealing! Thank you and all the best with your fitness goals! 💪🏻 Please FOLLOW, LIKE and visit us at: Instagram - @fitnessvault Facebook - Fitness Vault Singapore Website - www.fitnessvault.sg

tnjy_

review from buyer

∙

4 years ago

Nice and understanding. Will purchase more in the future, thankyou!

w_cyao

review from buyer

∙

4 years ago

i bought a pair of shoes and they are great condition! transection was smooth, fast replies, trusted and friendly seller. i would definitely deal with you again! hopefully you'll start selling more items of different brands! 😬👍🏻 thank you so much! 🙌🏻

jaybiii

review from buyer

∙

4 years ago

friendly & a rlly nice seller! made the deal smoothly & overall a great experience🤩 will def deal again!

kxncerrr

review from buyer

∙

4 years ago

1000 stars for this seller , the items was great ,seller was on time for the deal and is friendly ! hope to deal with him again !

great time dealing w seller ! he was v patient even though i kept delaying the meet up 😅 the item is really good would definitely deal again :") thank you !

duncanng

review from buyer

∙

4 years ago

satisfied with the product that seller delivered, overall excellent service as seller tried his best to accommodate to my schedule

seller was really patient even though i was late for almost an hour. item was as shown. thank you

dolurv

review from buyer

∙

4 years ago

i was really doubting it was fake at first, but when i got the item, the item was perfectly in good condition and still has the tag on. seller was kind,friendly. will deal with seller again! :)

The seller is responsive and friendly,meet-up was successful.