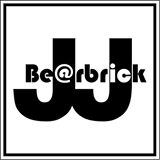 bearbrickjj Bearbrick
@bearbrickjj
Hong Kong   ∙   Joined 6y 6m
Verified
貨品同時在多處發售, 有機會未能及時更新. 歡迎先"CHAT TO BUY" 確認存貨與價錢確認 售價會跟隨市場情況調整並不會作出通知 Welcome international buyers 面交: - 辦工: 10:00-1830 牛頭角站 - 其他時間: 牛頭角站 至 將軍澳, 其他地方可pm - 可順豐到付/本地平郵 -接受現金 /FPS (轉數快)/PAYME/PAYPAL Bearbrick 1000% 只限牛頭角站附近交收/ 或先預約. 謝謝 亂出價者會被封鎖,實在太多,請見諒
Reviews
Great seller!

Medicom Bearbrick 200% Silver lucky Cat Chrome 銀色 招財貓 千萬兩 開運 開眼 100% new rare fortune nekok

HK$850

amoebap

.

review from buyer

2 years ago

好賣家,耐心有禮!

Medicom Bearbrick Star Wars 白兵 Stussy Version White Stormtrooper soldier Storm trooper 400% starwar starwars 膠版 非電鍍

HK$1,800

Super nice seller! Smooth transaction!highly recommended!!!!🌟🌟🌟🌟🌟🌟🌟🌟🌟🌟

Highly recommended this seller!A++++ fast delivery 🚚👍👍👍👍

Smooth transaction. The seller is friendly and polite. The product comes with great packaging.