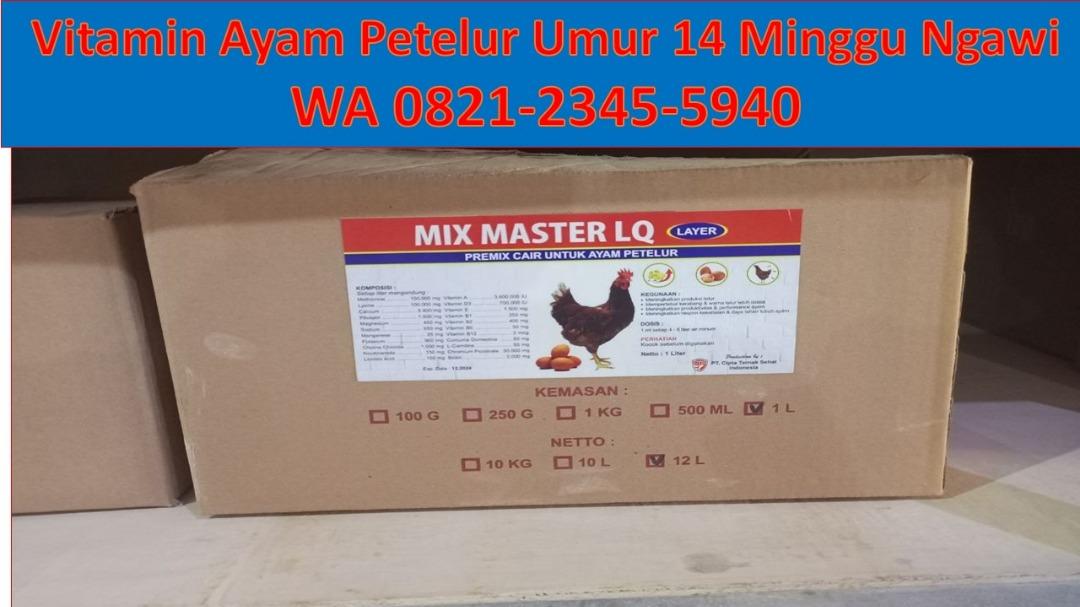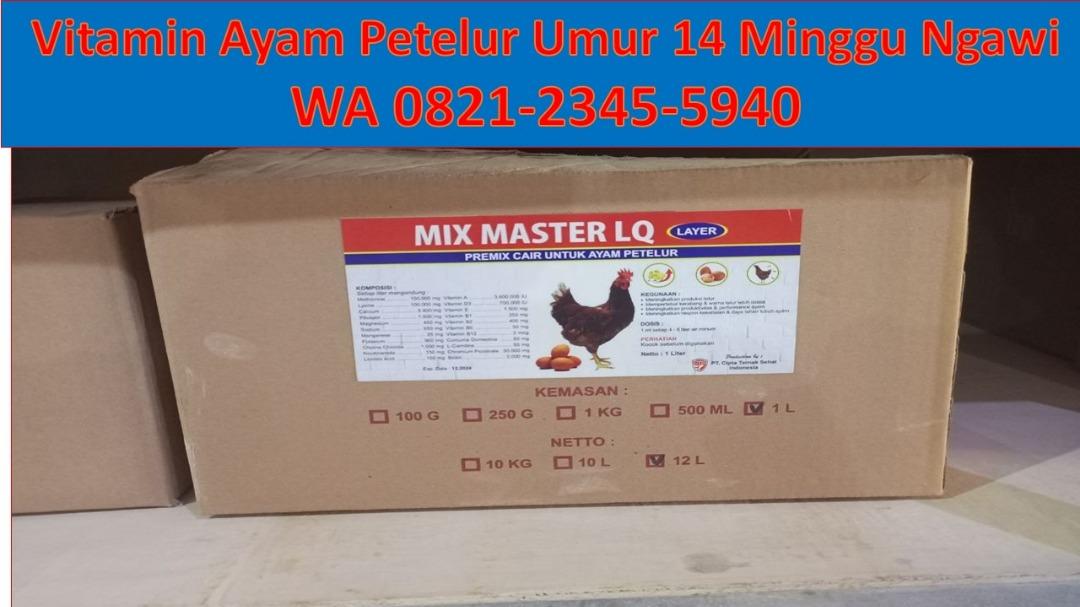 PROMO BERGARANSI, CALL/WA 0821-2345-5940, Suplemen Pakan Ayam Petelur, Ngawi
Rp 0
Description
KLIK
https://wa.me/6282123455940
, Harga Premix Ayam Petelur Ngawi, Premix Pakan Ayam Petelur Ngawi, Harga Mineral Ayam Petelur Ngawi, Mineral Mix Untuk Ayam Petelur Ngawi, Mineral Ayam Petelur Mix Master Ngawi, MIX MASTER PREMIX LQ LAYER Premix Cair Yang Mengandung Multivitamin Dan Mineral Yang Bermanfaat Sebagai Feed Suplemen Untuk Ayam Layer (Petelur) KELEBIHAN: 1. Lebih mudah dalam penggunaan, cukup dicampurkan ke air minum ternak. 2. Lebih hemat, 1 Liter bisa digunakan untuk 4000 sampai 5000 Liter air minum ternak. 3. Lebih mudah dalam penyimpanan. Tak perlu takut premix cair mengeras seperti premix serbuk ketika disimpan dalam jangka waktu lama. 4. Aman dan tanpa efek samping. Bisa digunakan terus menerus karena berisi multivitamin dan mineral bermanfaat. 5. Bisa diberikan pada ayam usia berapa pun. Mulai DOC, Starter, Grower, Finisher. MANFAAT: - Meningkatkan produksi telur. - Meningkatkan berat telur. - Kerabang lebih tebal dan cokelat. - Memperbaiki kualitas pakan. - Mengeringkan dan mengurangi bau kotoran. DOSIS: 1 ml setiap 4-6 liter air minum. KOCOK DAHULU SEBELUM DIGUNAKAN. KEMASAN: 1 liter. indoternak Jl.mangga No.22, Desa tertek Kecamatan Pare, Kab. kediri (Belakang Musolah Nurul Hidayah) Melayani Pengiriman Seluruh Indonesia. Langsung Pabrik 0823-3280-7043 Kunjungi Juga: Tokopedia:
https://www.tokopedia.com/indoternak/mix-master-lq-layer-premix-cair-untuk-ayam-petelur
Bukalapak:
https://bl.id/bayar/4htynu7
Shopee:
https://shopee.co.id/product/461878870/13611093889/
#VitaminAyamPetelurNgawi, #MulivitaminAyamPetelurNgawi, #PeremixAyamPetelurNgawi, #MixmasterAyamPetelurNgawi, #PeremixAyamPetelurNgawi, #VitaminKuningTelurNgawi, #PeremixUnggasNgawi, #SupelemenHerbalNgawi, #VitaminAyamPetelurNgawi, #VitaminAyamPetelurDanPedangingNgawi, #MikmasterAyamPetelurNgawi
Meet the seller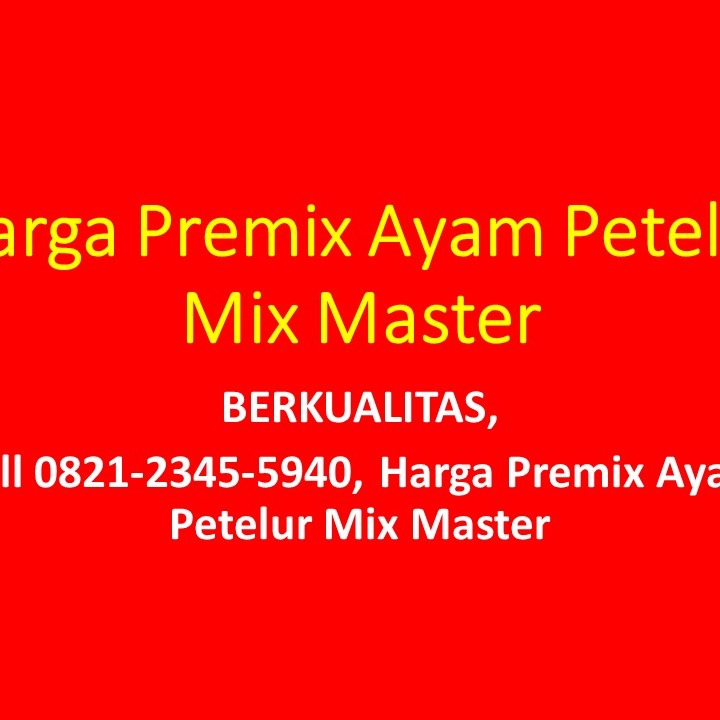 Harga Premix Ayam Petelur
@JualPremixAyamPetelurMixMaster
Verified
No reviews for @JualPremixAyamPetelurMixMaster
Reviews are given when a buyer or seller completes a deal. Chat with @JualPremixAyamPetelurMixMaster to find out more!
View profile